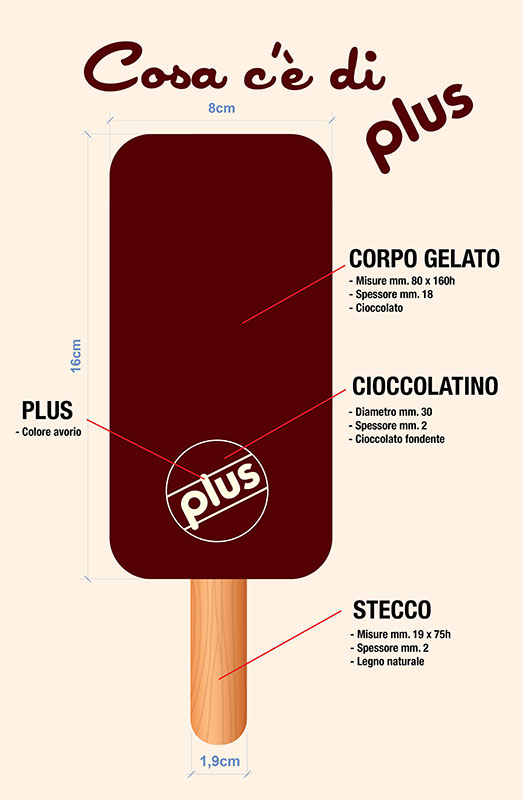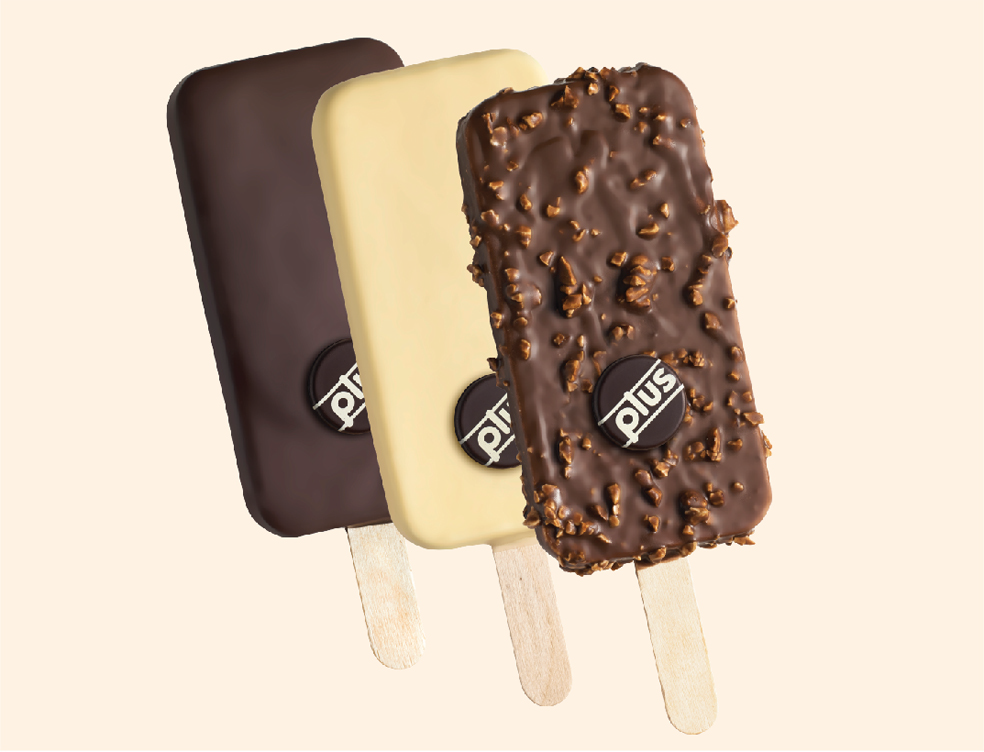 PLUS
Oversize ice cream on stick
PLUS was born from the idea of revisiting a classic by enriching it with the merits of artisanal quality.
This is why PLUS has an 'oversize' dimension that makes it contemporary and delicious for the palate and the eyes
PLUS is produced with natural ingredients and made using artisanal methods.
It comes in 4 versions:
CLASSIC – heart of cream ice cream covered with dark chocolate
WHITE – heart of cream ice-cream covered with white chocolate
ROCHER – hazelnut ice-cream covered with milk chocolate and hazelnut crumbs
PISTACHIO – pistachio ice-cream heart covered with pistachio chocolate and pistachio grains
PLUS is garnished with a dark chocolate button that identifies the product with its name.
Customised versions can be created with different flavours and combinations.
PLUS is served in a made-to-measure box that wraps around the ice cream part, leaving the stick out for the grip. The box guarantees one hour of perfect conservation outside the fridge.
CONTACT US
for further informations.
You will be contacted as soon as possible.