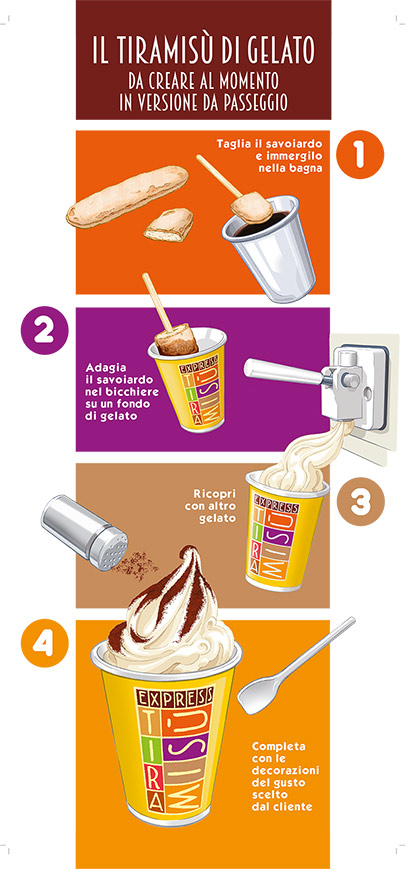 The ice cream tiramisu to be created at the moment in a walk-in version.
A new way of serving and enjoying Tiramisù.
The basic ingredients are the traditional ones, with 6 flavour variants, realised thanks to the bagne and sauces: classic, pistachio, caramel, chocolate, raspberry, lemon.
One feature distinguishes the new Tiramisù Express: the soft ice cream base, specially designed for this new product.
The new kit includes:
a glass and a dedicated spoon

the Tiramisu base

the exclusive savoiardo selected for this recipe

three pre-prepared sauces

sauces and decorations
For professionals, training in the personal workshop and communication at the point of sale is available.
CONTACT US
for further informations.
You will be contacted as soon as possible.